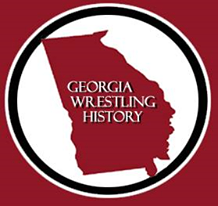 Here is the list of 2016 Georgia Wrestling award winners and runner ups.
Overall Wrestler Award: Chip Day wins the award for the first time, edging out 2015 winner and fellow Hierarchy Jimmy Rave.
Best Technician Award: Kyle Matthews once again wins the award, making it seven times. Gladiator Jeremiah aka Slim J was a very close runner-up.
Best Male Performer Award: Sal Rinauro became the first back to back winner of the award since 2012. Kevin Blue was runner-up.
Best Female Performer Award: Kiera Hogan wins this award after edging out the first runner-up and the 2015 winner Dementia D'Rose.
Ted Allen Legends Award for Mentorship Contributions: There was no winner of this award due to no one getting 50% of the vote. The top vote getter was Woody Hullender followed by Rick Michaels.
Best Tag Team or Stable Award: Backbone (Drew Adler, "Marvelous" Michael Stevens, "Encore" Zac Edwards, Leon McMichaels & Shane Curtis) became the first stable to win this award. Runner ups were Backbone members, The Beautiful Bald Besties (Michael Stevens & Zac Edwards), The Hierarchy (Jimmy Rave, Murder One, Iceberg, Chip Day, Adrian Armour, Kimber Lee & Tessa Blanchard) and The Lynch Mob (Joey Lynch & Matt Lynch).
Most Improved Wrestler Award: Torque won this award. Odinson was the runner-up.
Best Manager or Valet Award: Jeff G. Bailey and Bill Behrens are the co-winners of the award. This is Bailey's seventh time winning the award. Logan Chase III was the runner-up.
Best Promoter Award: Peachstate Wrestling Alliance's Shane Noles wins this award. Woody Hullender & Darrell Morris from Deep Southern Championship Wrestling & Georgia Premier Wrestling are the runner ups. for the second time.
Best Booker Award: Rick Michaels from Peachstate Wrestling Alliance is a back to back winner of this award. Platinum Championship Wrestling's Matt Hankins was the runner-up.
Best Promotion Award: Peachstate Wrestling Alliance repeated as the winners. Georgia Premier Wrestling was the runner-up.
Best Live Event Award: While technically in Tennessee, the 2016 Scenic City Invitational ended up winning this award. Georgia Premier Wrestling's No Limits, which was AJ Styles' final indy event, was the runner-up.
Best Announcer Award: Jonathan Feltner won this award for the third year in a row. Great way to go out as Jonathan takes some time off from professional wrestling. Brittany McWhorter was the runner-up.
Best Referee Award: Triston Michaels, last year's runner-up, became this year's winner. Daryl Hall was the winner.