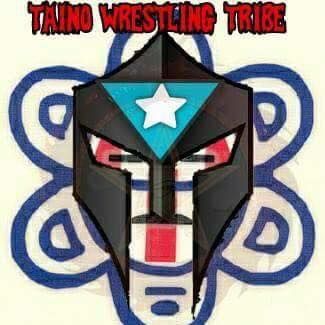 From Alfred Feliciano:
This weekend will be a great time for the fans of Puerto Rican wrestling, because this coming Saturday, May 13, 2017, the World Wrestling League will have their Golpe De Estado live event in association Konnan's The Crash promotion live at the Juncos Boxing Coliseum in Juncos,PR at 8:00 PM bell time. meanwhile on that night, Comerio, PR's Champions Wrestling Association will be live at the Cancha Bajo Techo Villa Juventud in Toa Alta,PR at 8:00 Pm with their own live event show as part of their road to their upcoming ninth anniversary show which will be two weeks away the site for the CWA's anniversary show will be announced on their Facebook page real soon and Lajas, PR's Money Wrestling Promotion (formerly known as John Wrestling Promotion since a month ago, Mass Money took over.) will be live at the Cancha Bajo Techo de Lajas Arriba, Lajas, PR, and Ponce, PR's Caribbean Wrestling Federation will be live at the Cancha Bajo Techo located at Barrio Las Batatas in Ponce,PR both of them also start at 8:00 PM Bell time.
Charity Wrestling Organization, a promotion that is non-profit that produces in association with local independent wrestling promotions from the west coast and southern coast in Puerto Rico for live wrestling events as fundraisers to help with people who need to go to the States for medical expenses as well as for loyal wrestling fans who have families that are living in pre-existing conditions as well as are in dire need of getting back on their feet due to loss of loved ones helping kids in need, graduating class from high schools,etc. the CWO started this past February with a fundraising event and this coming Friday, May 12, 2017, is no exception. in association with Aguada's Super Gladiators Wrestling will be held live at the Cancha Bajo Techo de La Haya in Lajas, PR with a special bell time starting at 7:00 PM in the evening showcasing the top indy talent from the West and South coast of Puerto Rico to raise funds for Lorenzo Aviles. here are some videos about tomorrow's live fundraising event from the top superstars including "La Guerrera" Amazona among others. for more info on Charity, Wrestling Organization go to their
Facebook page
Fans when you come to Puerto Rico to enjoy the wrestling events, as a suggestion please check them out for the upcoming events in person and donate for a good cause. Also check out their
YouTube channel
as well.
There is also a video from the founders, recap of their first event and also a fan thanking everyone from other fans and Charity Wrestling Organization for their first event from this past February.
Now the Taino Wrestling Tribe are fans who support the local independent wrestling scene in Puerto Rico. Visit their
facebook page
for more information about upcoming events and catching up on your favorite Puerto Rican wrestler. Also, check out their
youtube page
.
Lares World Order who like Taino Wrestling Tribe they too cover the local indy wrestling scene here in Puerto Rico as well. This is their
YouTube channel
to watch their latest videos
The Hitman Squad's Richard Ramos will be going in the Northeastern US for a tour throughout the Tri-State area (New York, New Jersey, and Connecticut) his first stop will be in Newark, New Jersey where he will be facing up against Gus Money on Sunday, May 21, 2017. Everyone here in the Puerto Rican wrestling scene as well as everyone in the Southeastern, US local independent wrestling scene knows the history of Gus Money (especially who is no stranger to the Florida Indy Wrestling Scene knows his reputation going back to the now defunct NWA Florida Underground and the late WWE's Development Territory version of Florida Championship Wrestling before being renamed as NXT.) have fought recently at an MWP live card this past April in Manati,PR. these two will square off again this time in the Garden State in less than ten days.